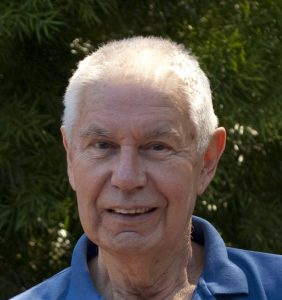 Solid Brass Music Company was founded in 1984 by Dick Wuopio in San Rafael, California to see if he could bamboozle anybody into buying some of his arrangements for the brass quintet in which he played. He was modestly successful and was astonished to receive a fan letter from a musician in Japan, particularly since he didn't recall actually selling music to anyone in Japan.
A few years later, approaching retirement from his career as a chemical engineer, he decided that expanding the business would be a good way to fend off boredom in his post-retirement life. He began publishing the works of some composers he knew, then made a quantum leap by becoming the U.S. distributor for Editions Marc Reift, a major Swiss music publisher. Once in the music distribution business, Solid Brass grew rapidly, primarily by word of mouth among musicians. Dick ran the business out of his home, sometimes hiring his daughter Kirsten to help with filling orders.
Dick retired again in 2012, selling Solid Brass Music to Casey Thomas of Cedartown, Georgia. He's now spending his free time working on his long-delayed family history, a tome which is surely destined to be a best seller, albeit with a very limited number of copies.